Jaksta Music Recorder includes audio fingerprinting technology, that identifies the title, artist, album, artwork and lyrics of the song and saves it with the downloaded file.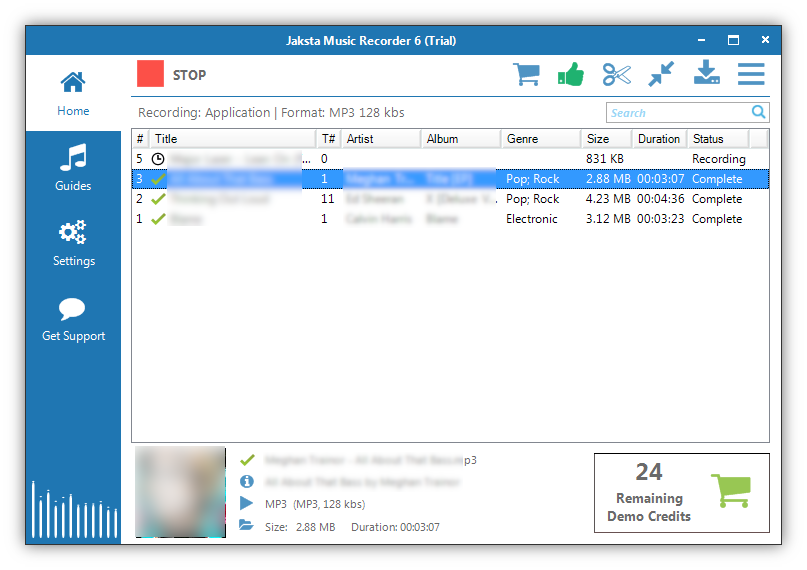 The Ultimate Audio Recorder for Music
Jaksta Music Recorder is a unique audio recorder, specially optimized for music, that captures song files from any web site or PC-based player.
Save your music into high quality audio files, perfectly separated into individual tracks, and automatically tagged with all the song information.
Jaksta Music Recorders's advanced audio recording technology records directly from the browser or app, eliminating system sounds and other background noises, giving you a crisp, clean recording.
Formats and filters
Record natively to MP3, FLAC, OGG, M4A, WMA, WAV and automatically apply amplification and peek normalization filters.
Built-in Music Guides
Part of the fun of media is exploring, and Jaksta Music Recorder's extensive Guide system gives you a world of streaming music to discover.
30 Day Money Back Guarantee
Every Jaksta product comes with a 30 day money back guarantee. Order now with full confidence.